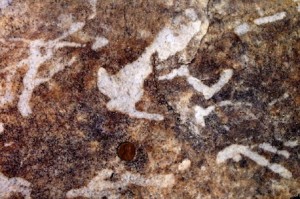 Aside from this website and public presentations, progress toward the SWI goals has been mainly through the publication of three books.  Each serves a different sector of the market, all of which are either in your favorite bookstore or can be ordered from it.  All remain in print.
WRITTEN FOR THE STONE WALL INITIATIVE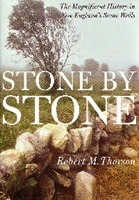 Stone by Stone, the most well known and authoritative, narrates the story from the region's oldest rocks to the current dilemma of managing this cultural resource. The Washington Post called it a manifesto.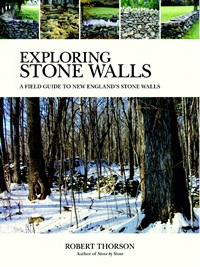 Exploring Stone Walls is the first field guide to New England stone walls. It's the kind of book you keep near the door or in the glovebox of your car.  Bird-watching is seasonal. Wall-watching can be done all year round.

Stone Wall Secrets, co-authored with Kristine Thorson, is an award-winning illustrated children's book designed to help teach school-age kids about Earth history using the human story of stone walls.
WRITTEN BY OTHERS
Happily, there are many other good books out there on the subject.  Below, I  list my favorite three.  For others, link to the growing Stone Wall Bibliography.
Allport, Susan, 1990, Sermons in Stone; The Stone Walls of New England and New York.  New York: W.W.Norton.  [A topical overview by a skilled writer.]
Gardner, Kevin, 2001, The Granite Kiss: Traditions and Techniques of Building New England Stone Walls. Woodstock, VT: Countryman Press.  [Written by a stonemason who is carrying on a family tradition.]
Hubbell, William, 2006, Good Fences: A Pictorial History of New England Stone Walls.  Portland, ME: DownEast Books. [Award winning photography with a reflective text.]