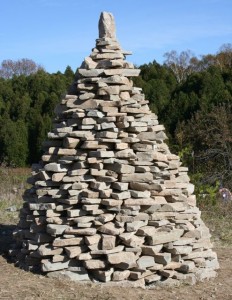 At the high school level, the content becomes increasingly more important as students prepare for graduation.  The  Stone by Stone  and Exploring Stone Walls are both fact-rich books plugging stone walls into existing subject areas. The former was used as a text for the statewide Envirothon in Connecticut several years back.
For specific ideas, link back to the Middle School menu, or to the Subject Index in the Teacher's Reference for Stone Wall Secrets.
At the level of lifelong education, link back to On Your Own or to Public Programs for specific ideas. Simplest of all is to become a "wall watcher" using Exploring Stone Walls.