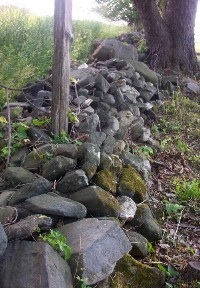 Stone walls can be approached from any of the classic fields of science.  For an activity, you might take a group of students to a wall and ask them these questions:
Physics:  Why do walls stand up so quietly? Answer: Force balance, friction, and mass.
Chemistry:  Why do stones look different on the outside? Answer: weathering from naturally acid rain, organic contributions.
Ecology:  What lives in stone walls? Answer: chipmunks, amphibians, snakes and "trolls." The plants are very different too.
Geology:  Where did the stones come from? Answer: glaciation and ancient mountain building.
If this is an indoor activity, use one of the photos on this website.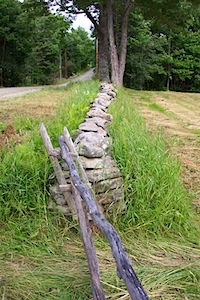 Back to Middle School Stonework