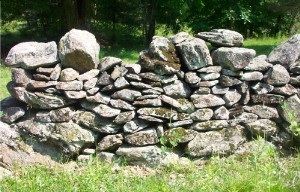 A typical stone wall like the one behind your house or school can be seen from many different perspectives. Within you, the
Likewise,  teachers of these different subjects can use the intellectual and aesthetic richness within every stone wall to their advantage, bring students of different interests to the same thing.
At this grade level, we do not provide lesson plans. Rather, we suggest a series of  activities and opportunities that stone walls provide. Link to the highlighted word above for specific instructional suggestions.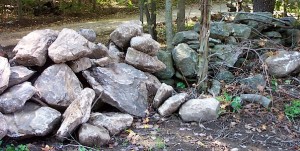 Alternatively, link to Annotated Stone Wall Secrets: A Teacher's Reference and cruise through the topics.