Many people are working hard to preserve historic stone walls all over New England.  To add fuel to this fire, I wrote many essays during the early years of the SWI, several of which were   reprinted nationally. Below are  are five examples.
STRIP MINING HISTORY
Reprinted from the New York Times, October, 8, 2006, an invited editorial.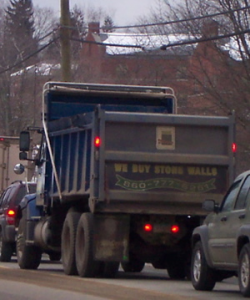 "'Something there is that doesn't love a wall," Robert Frost wrote a century ago. The poet speculated that frozen soil, or perhaps elves, were to blame for the upset stones he encountered on his walk. Recently, however, I've concluded that the biggest threat to old stone walls is people." …. To read more, link to Strip Mining History.
WALLS IN A TRAFFIC JAM
Reprinted from  Connecticut Preservation News, Vol. XXV, No. 5, Sept/Oct 2002, p. 11 and 16.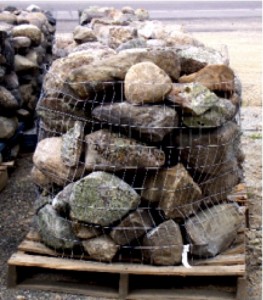 I'm in traffic.  It's raining. On the eighteen wheeler next to me are pallets of strip-mined stone heading west, perhaps for California. This is a bad idea. … To read more, link to Seven Good Reasons.
TRAGEDY OF THE COMMONS
Reprinted from the Providence Journal, Wednesday, November 27, 2002, p. 4

New England's collection of stone walls should be viewed as a cultural commmons, owned legally by individuals, but culturally by us all.  No one owns the landscape.  To read more, link to The Stone Commons.
THE LANDSCAPE FABRIC
Reprinted from the Hartford Courant, Sunday, December 1, 2002, p. C1.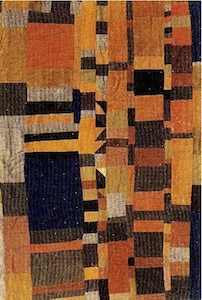 The walls surrounding our patchwork of farms, forests, suburbs, and villags are like the threads that bind the squares of a quilt together. Their destruction is similar to unraveling a quilt.  To read more, link to Unraveling the American Quilt.
STONE WALLS AS FOLK ART
Reprinted from the Newsletter of the Connecticut Forest and Parks Association (citation pending).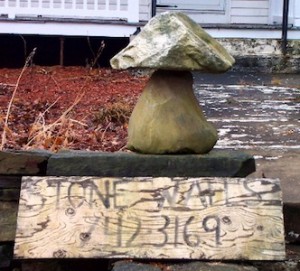 Stone walling is the outdoor equivalent of weaving.    Hence, it is best viewed as a form of statuary folk art.  To read more, link to Weaving the Landscape.