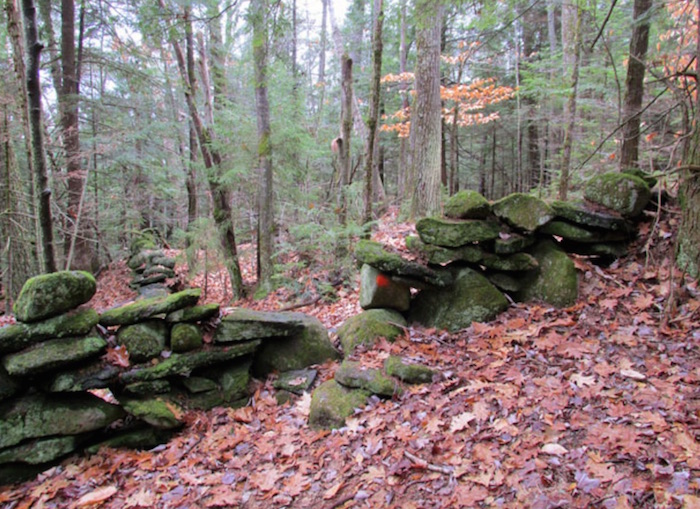 "Many of New England's stone walls, like this one in New Hampshire, are going back to nature as they fall into disrepair and become overgrown with moss. (Photo: mwms1916, Flickr CC BY-NC-ND 2.0)" [Photo and caption from Living on Earth.]
Living on Earth, hosted by Steve Curwood, is Public Radio International's weekly Environmental News Magazine. On November 30, 2018, it aired three long segments: Trump Climate Change Report, featuring John Holdren, Obama's former science advisor; Saving the Sumatran Rhino, featuring freelance journalist Jeremy Hance, and New England's Stone Walls, featuring Steve Curwood and I examining an abandoned 1755 farmstead in New Hampshire.  The highlight of that 10-minute podcast is the recorded voice of Robert Frost reading his poem Mending Wall. 
Other topics include answers to the questions:  Who built the walls? Why are they special habitats?  Are humans part of their geology? Did wall  help win the American Revolution?
---